Nyumburu Cultural Center
Camp Shule Summer Camp 2023
Maryland Day
Saturday, April 29th, 10:00 AM to 4:00 PM, Nyumburu Cultural Center

Nyumburu Awards Program
Tuesday, May 9th, 6:00 PM, Nyumburu Multipurpose Room
Nyumburu Black Graduation Ceremony
Thursday, May 11th, 6:30 PM, Stamp Student Union Grand Ball Room
Maryland Day, 2023
The Nyumburu Cultural Center hosted an incredible event last Saturday to celebrate Maryland Day, and it was a huge success! Children and parents alike gathered to enjoy a day filled with cultural performances, music, and entertainment. The stage performances were a highlight of the day, with talented performers showcasing their skills to the delight of the audience. The Jazz and the Gospel Choir performances were equally mesmerizing, as the musicians serenaded the crowd with their melodious tunes. The play area for the kids was also a hit, with children having a blast as they played and enjoyed the snacks provided. Overall, the event was a wonderful experience, and everyone who attended had a fantastic time at the Nyumburu Cultural Center.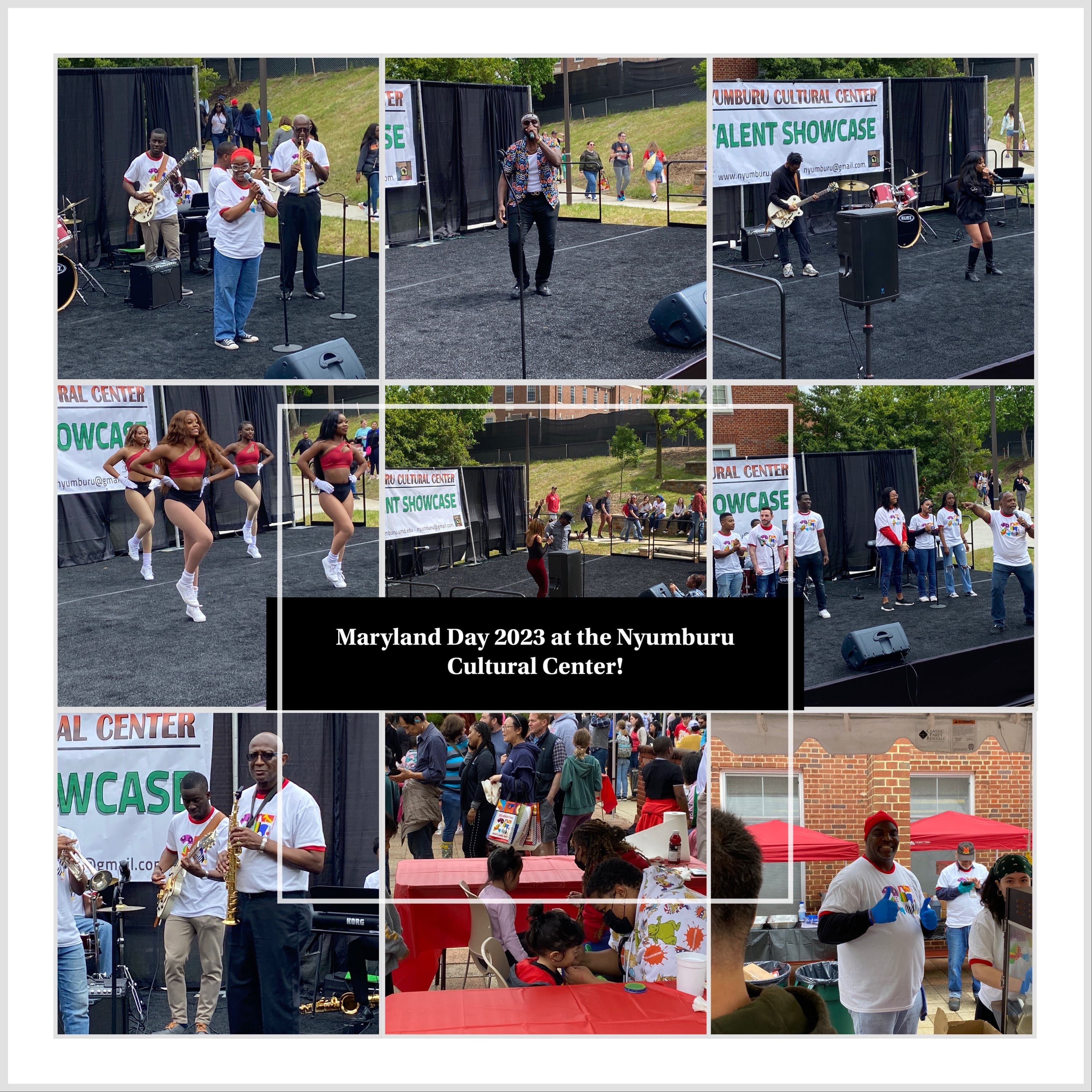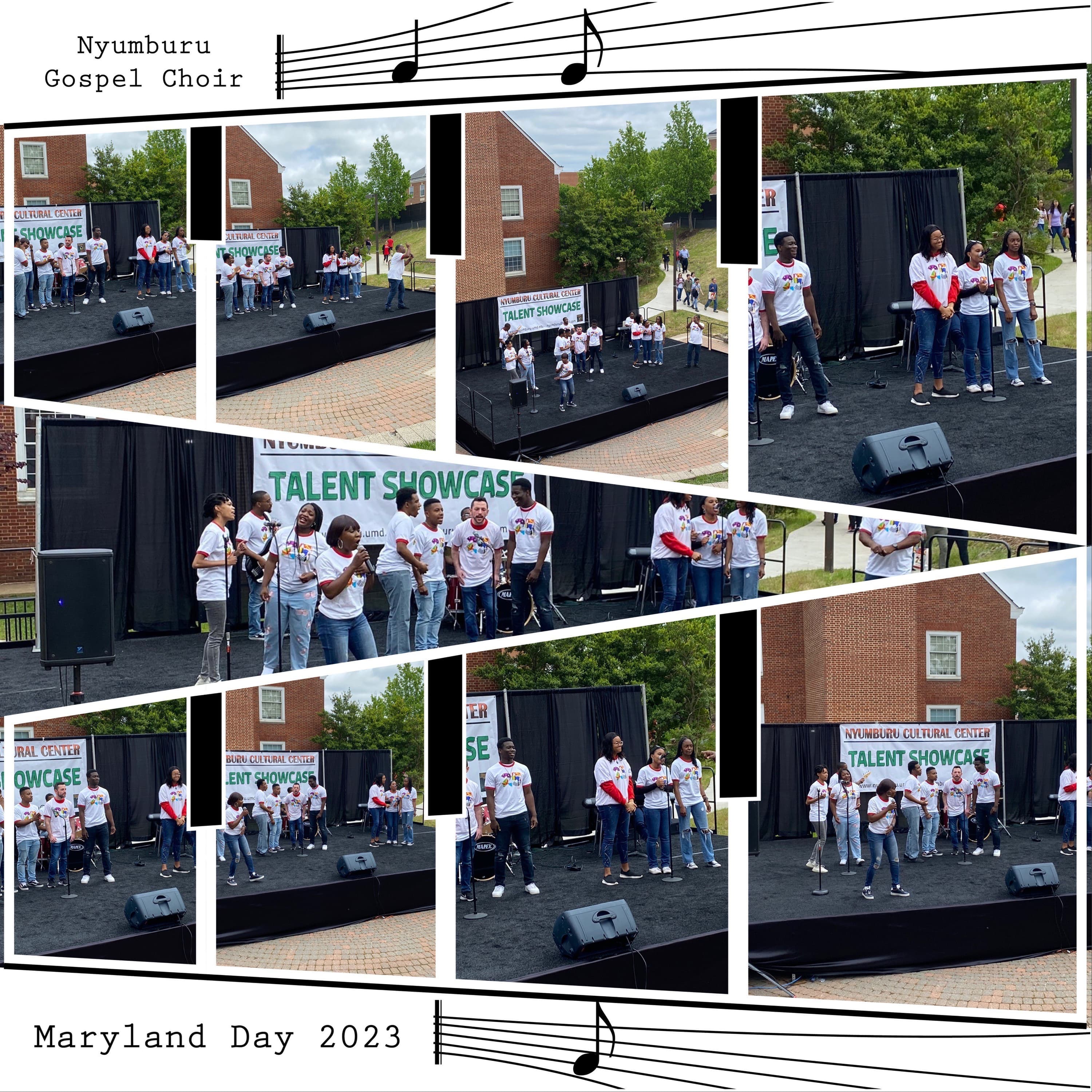 Black Graduation Ceremony and Reception
Thursday, May 11th, 2023
Location: Stamp Student Union, Grand Ballroom
6:30 pm
Nyumburu Cultural Center
Nyumburu is our word for "freedom house", from the Swahili words "nyumba"(house) and "uhuru" (freedom). The Nyumburu Cultural Center has served the UM community since 1971 and continues to build on its foundations as the Center for black social, cultural and intellectual interaction. Nyumburu's productions and activities include lectures and seminars, art exhibits, workshops in the dramatic arts, dance, music and creative writing. Academic courses in blues, jazz, gospel music performance and creative writing are also offered.

We are dedicated to advancing and augmenting the academic and multicultural missions of the university by presenting a forum for scholarly exchange, as well as artistic engagement via the rich culture and history of the African Diaspora.